Product Info : Hardwood Grades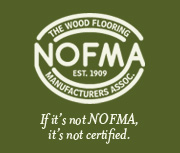 A common set of grading rules were established in 1909 by an organization known as The Wood Flooring Manufacturers Association (NOFMA). These guidelines set forth by NOFMA are universally accepted and recognized within the hardwood flooring industry. When you buy a floor that has been certified by NOFMA, you can be assured that your expectations regarding quality, appearance, and performance will be met.


NOFMA Grades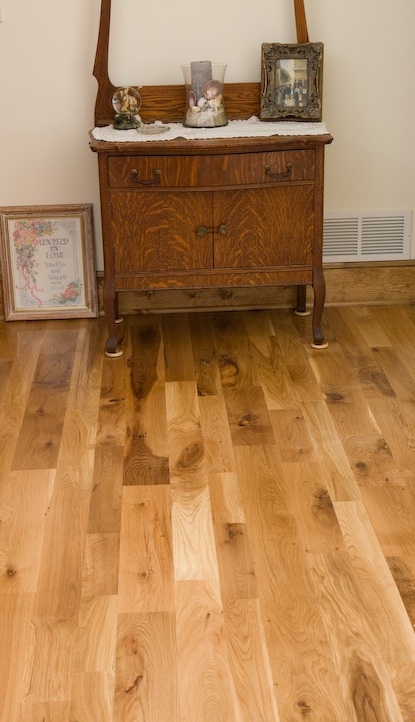 The grade of flooring is the primary determinant of how the floor will look once it has been installed, sanded, and finished. The primary differentiator between the grades is the degree to which natural characteristics, such as knots and mineral streaks, or manufacturing mark are allowed. The prominence and frequency of these characters increases from NOFMA Clear to NOFMA No. 2 Common. Stains can be used to alter color but wood characters and other marks that determine grade are likely to remain after finishing. Unfinished NOFMA-certified flooring is categorized into four grades:



NOFMA Clear

– mainly heartwood, minimum amount of discoloration, uniform surface finish



NOFMA Select

– greater degree of color variation compared to clear but minimal knots and streaks.



NOFMA No.1 Common

- Showing prominent color variations and various knots, streaks and other characters



NOFMA No. 2 Common

- Showing prominent variations in color, with various manufacturing imperfections and obvious character marks.

Click here to see a comparison of Select, No. 1, and No. 2.

Rustic Grade
Many saw mills produce another grade of flooring for hardwood that can't meet the NOFMA standards for the grades listed above. This grade includes hardwood that contains too many knots and streaks to be considered a No. 2 grade. Many times you will see this floor advertised as a "rustic" or "tavern" grade. For customers who truly want a floor with a lot of character, this is the floor for you. This picture above shows a rustic grade white oak floor with alternating 3", 4", and 5" planks.