About Us : Company Overview
Committed to Customer Satisfaction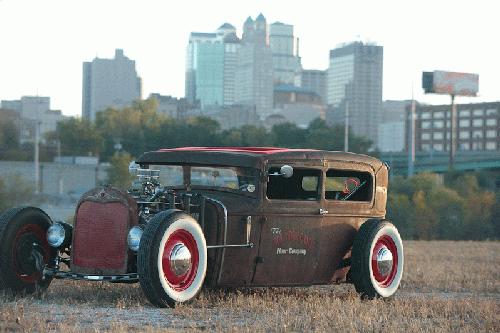 The Hardwood Floor Company

was founded in 1997 by Ronny Vogel. Prior to the start of this company, Ronny was working for someone else as a diesel mechanic and ultimately decided to be his own boss. Ronny's strong mechanical background has proven to very valuable to

The Hardwood Floor Company

and he has even earned the nickname of

MacGyver

for his reputation of being able to fix just about anything. Ronny has been able to leverage his mechanical skills to build a state of the art dustless system that is used daily on various restoration and refinishing projects.

Obviously it takes more than mechanical skills and the ability to sand a floor to run a successful hardwood flooring company. From the very beginning, Ronny realized that customer service and attention to detail were crucial when it comes to creating satisfied customers.

The Hardwood Floor Company

has experienced tremendous growth from word-of-mouth advertising. In fact, this company has primarily grown from customer referrals as little to no money has been spent on advertising.



"We understand the importance of customer satisfaction and the details required to make that happen. It?s very important to set the proper expectations up front and then being able to execute and deliver.

"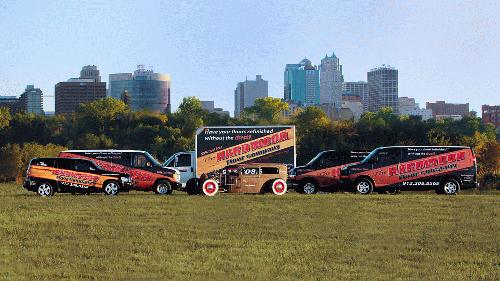 The Hardwood Floor Company

currently employs 10 employees that service the KC metropolitan area each day. With four crews of professionally trained employees, each with a minimum of 3 years of experience,

The Hardwood Floor Company

is able to remain flexible with scheduling and properly serve its customers on both sides of the state line. In fact, our service area extends pretty much anywhere within a 60 to 80 mile radius of Kansas City. If you live in St. Joseph, Topeka, Harrisonville, Odessa, or anywhere in between, please don't hesitate to contact us and we will send someone out quickly to provide a free estimate and consultation.



"To provide the highest level of professional hardwood flooring services, products, and customer care. We strive to set the standard by which other hardwood flooring contractors are measured."

THFC Mission





The Hardwood Floor Company

is a proud member of the National Wood Flooring Association and is committed to their standards. As we continue to grow, it's important that our employees continue to receive training and stay on top of the latest industry trends. In addition to the

NWFA

standards,

The Hardwood Floor Company

has established its own list of standards and values. We invite you to please read through these values to gain a better understanding of what's most important to

The Hardwood Floor Company

as we strive to create satisfied customers.