Product Info : Widths & Colors
Plank Widths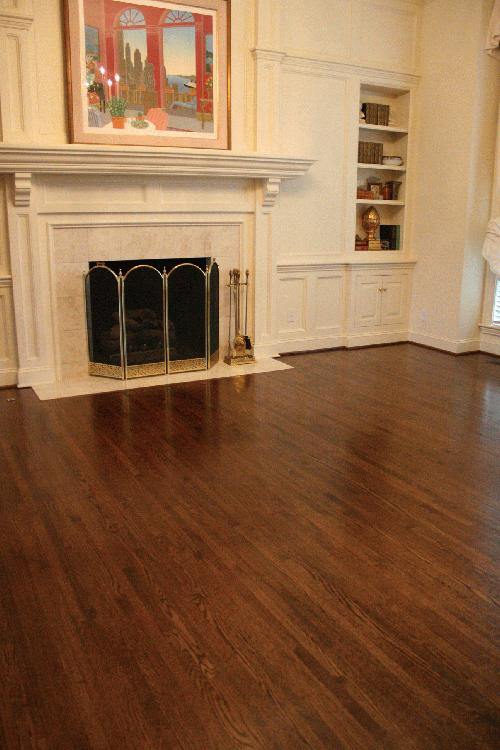 Hardwoods come in various widths and generally fall into one of two categories, strip or plank. Just about any species can be purchased in either style and both plank and strip floors can be manufactured as engineered or solid products.



Strip

flooring consists of boards that have a width less than 3 inches. This is the most common type of hardwood flooring and has a linear effect on a room making it appear larger. Strip hardwoods range in widths from 1 ½ to 3 inches – the picture to the right display a red oak floor with 1 ½ planks. Click

here

for a closeup view.



Plank

flooring consists of boards that are wider than 3 inches and are often referred to as wide-plank floors. Wide plank floors look great in large rooms and are generally considered less formal. Many of the reclaimed or antique floors are milled as wide planks. Extra caution is needed when dealing with wide planks because they tend to expand and contract more than strip floors.


Color Options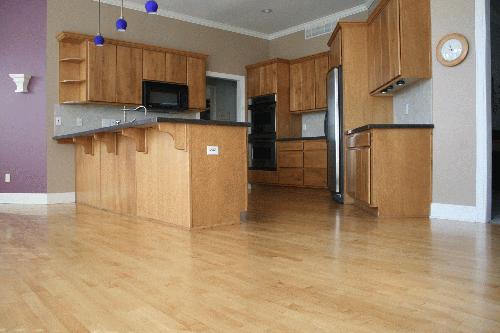 With over 50 hardwood species to choose from, chances are that you can find a product to fit in with any décor. The natural color should always be an important consideration when purchasing new hardwood but keep in mind that many domestic species can be stained to achieve the look you want. The Hardwood Floor Company uses MinWax stains and our craftsman can customize your floor color by mixing multiple stains until we find the exact color you're looking for.



Light

shades bring brightness to a room and make it appear more open. Our most popular light colored hardwood is Maple which has more of a contemporary look due to its subtle grain pattern. The picture to the left provides an example of a maple floor.



Medium

colored hardwoods bring warmth to a room and make it appear a little less formal. Our most popular medium toned hardwoods include oak and hickory and both species can be customized to any stain color you desire.



Dark

colored hardwoods like walnut or wenge can make a room look very formal. Dark hardwoods are often used in dinning rooms or as borders to offer a nice contrast to the rest of the floor.