About Us : The THFC Difference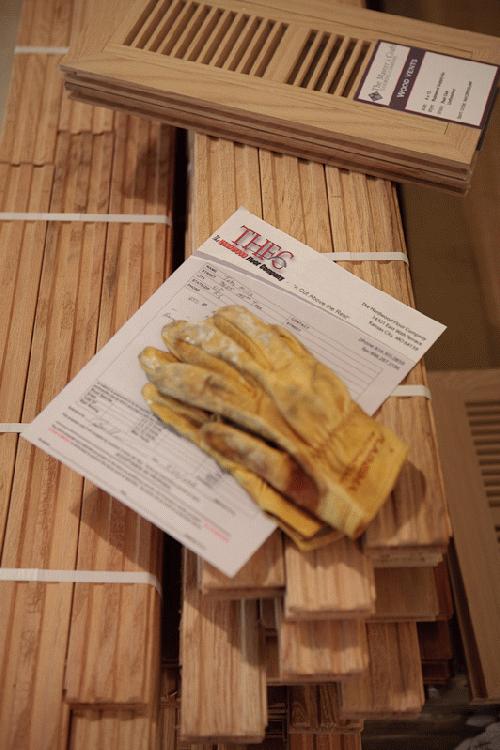 The best thing about hiring a company that specializes in working with hardwoods is that we understand every little detail to make your floors both look and perform their best. As a company that prides itself on customer satisfaction we've highlighted a couple that we feel set us apart from the competition.


Outstanding Communication
This is probably the most critical element to the success of a project. From the very beginning, whether we're meeting with a homeowner or general contractor, it's critical that we provide accurate information to assist our customers with making decisions. This may involve educating them on various products or finishes, showing samples, and making recommendations based on budget and schedule. Once a recommendation is made, it's absolutely critical that we communicate the

expectations

for the entire project. And finally once the job is complete, we do our best to communicate the proper way to maintain your investment and keep your floors looking new.



"We've all encountered overzealous salesman who have promised the world only to be disappointed later when the actual product or service fell well short of what was promised. The most important thing we do before the actual project starts is set the correct level of expectations"




Attention to Detail
Chances are that if you took a poll from ten different hardwood companies and asked questions about their sanding processes, the answers you got back wouldn't be that much different. The difference between a quality job and one that doesn't quite meet a customers expectation's can often be found in the details.

The Hardwood Floor Company

understands that attention to detail is critically important in setting ourselves apart from the competition. Details like acclimating new wood before installation, masking off cabinets and doorways, hand-scraping every corner, and removing the base shoe are sometimes over-looked by our competitors who are trying to complete the job as fast as possible.


A few GREAT reasons to hire The Hardwood Floor Company
• Established Company
• Unparalleled Customer Service
• Competitive Prices
• Licensed and Insured
•

THFC

Dustless System
• Skilled & Experienced Craftsmen
• Locally Owned and Operated
• 100% Committed to Customer Satisfaction!!!