Services : Customization
It has never been easier or more affordable to customize your hardwood floors due to the technology advances in the hardwood industry. There are literally hundreds of different wood species available with various stains, patterns, and finishes to choose from.

The Hardwood Floor Company

is proud to offer designs from two of the industry's leading inlay manufacturers, Oshkosh Designs and Renaissance Floor Inlays. We invite you to browse their collections of borders and medallions.


Medallions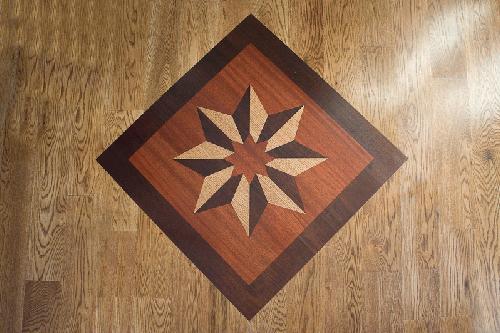 Medallions are available either pre-manufactured or custom-made at the job site, and add a unique look to any room. Medallions are routed in after the floor has been installed to ensure a proper fit, so if you're looking to spice up an existing floor, it's no problem. Our professional estimators will work with you to select the design, species, and colors that will best meet your needs.



Borders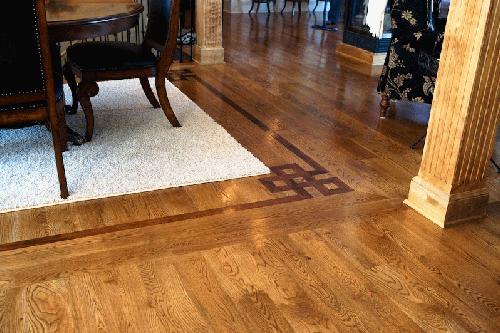 Borders look great in open floor plans and allow you to create a frame effect to set one room apart from another. There are many possibilities when it comes to choosing a border - the picture to the right displays a walnut border against a white oak floor. The border to the left is a custom French-knot design that was crafted on-site.

Please browse our online galleries to see larger pictures or feel free to visit the Oshkosh and Renaissance websites for more exciting border and medallion designs.


Hand-Scraped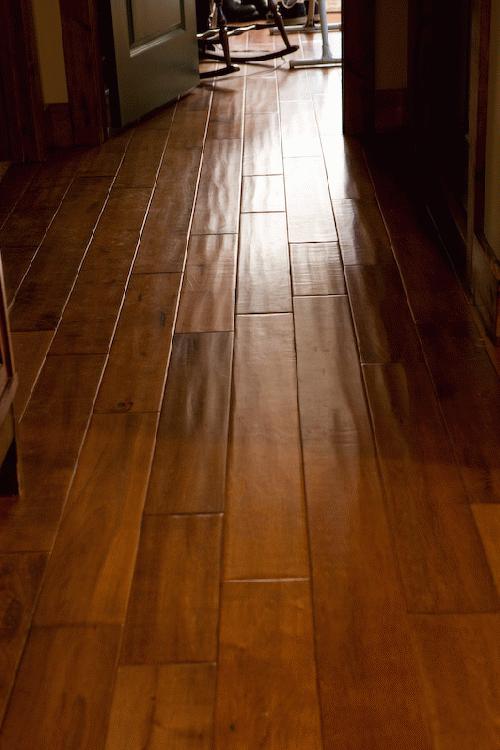 Another hot trend in the hardwood flooring industry is hand-scraped and distressed floors. These floors are truly unique and provide the antique, old-world charm that many homeowners are looking for. We can provide a wide range of high quality, factory-distressed, engineered flooring options that emulate the look of hand-scraped floors. These floors provide the distressed, antique look, at a reduced cost because there is less labor and time required for our installers. The picture to the right shows a factory-finished maple product from Hallmark Hardwoods Heirloom collection.


Distressing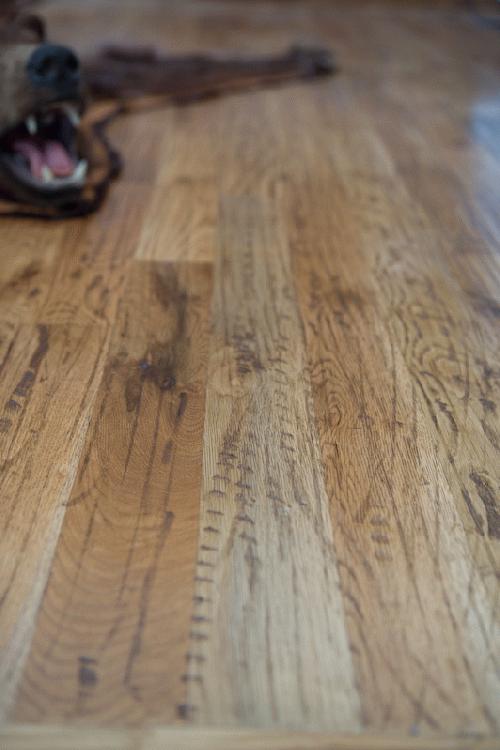 The Hardwood Floor Company

can also apply distressing techniques to your hardwoods by using tools like chisels, planes, chains, and wire brushes. Our installers will work with you to customize the distressed look that you are trying to achieve. This process is very labor-intensive and time-consuming but ensures that you will have a truly unique floor with no two planks that are alike. The picture on the left shows a floor that was manually distressed and stained multiple times to achieve the antique look the customer was looking for.