Services : Sand and Refinish
Should I Refinish?
Having your hardwoods refinished is one of the easiest ways to drastically improve the look of your home. There isn't an easier way to not only improve the beauty of your home but also preserve its value. Here are a few of the most common reasons why customers decide to have their floors refinished:
• Floors are completely worn and have deep scratches
• Decided to remove carpet or linoleum and refinish the hardwoods underneath
• Want to change the color of the hardwoods


Will my house become a dust bowl?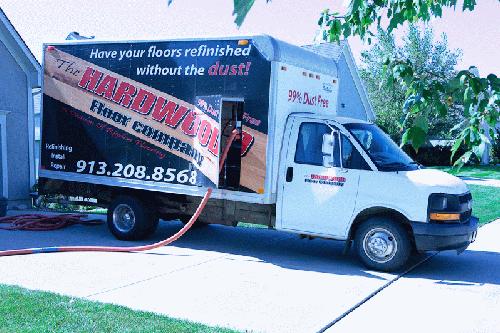 So what exactly is refinishing?

This is the process of sanding your hardwood floors down to raw wood, effectively removing the existing finish and stain. This used to be an extremely dusty process that caused clean-up nightmares when the dust would infiltrate your air-ducts and spread throughout your home. In recent years, The Hardwood Floor Company has developed a state-of-the-art dust containment system that virtually eliminates dust. This high-powered vacuum system attaches to each piece of our sanding equipment and as the dust is generated from the sanding process it's whisked away through the attached hoses to a container in the back of our truck.

Benefits of using a dustless system include:
• Less airborne dust reduces chance of finish getting contaminated
• Blessing for homeowners and employees who are allergic to dust
• 30 minute clean-up when finished, no need to hire cleaning professional


Gas-Powered or Electric?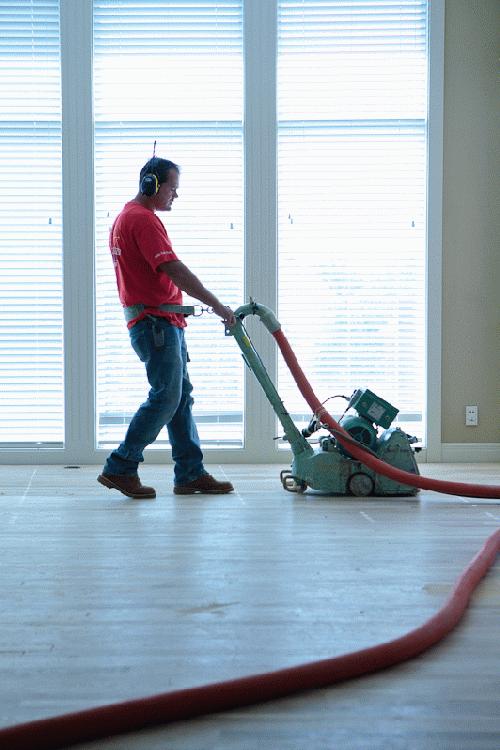 There are many different dust containment machines and systems in the market today. Some are small and portable electric units, while others are large gas-powered systems that are mounted to the back of trailers and trucks. The Hardwood Floor Company has developed a truck mounted system that utilizes a 26-HP gas-powered engine. We have invested a significant amount of time and money to develop this system and we couldn't be happier with its effectiveness.



"Don't be fooled by companies advertising 100% dusts free from their portable dust containment vacuums, these vacuums are obviously better than nothing but they simply don't provide the suction power of our gas powered engine"